Cafritz Interests – Over 150 Years of Combined Real Estate Development Experience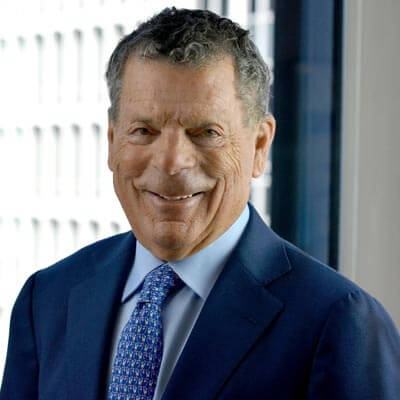 Chairman and Chief Executive Officer, Cafritz Interests
Conrad Cafritz is the Chairman and Chief Executive Officer of Cafritz Interests and Modus Hotels. He has been a leader in the Washington metropolitan real estate community for more than 40 years and oversees a development and management practice that now encompasses office, hotel, retail, residential, and industrial properties throughout the United States.
Mr. Cafritz is the son of Morris Cafritz, who began developing real estate in Washington, DC in 1919 and became the city's most prolific developer during the mid-20th century. Conrad Cafritz joined his father's firm, The Cafritz Company, after graduating from Yale University in 1960. He soon established his own company, known today as Cafritz Interests, as well as the affiliated Potomac Hospitality Services, now known as Modus Hotels.
Under Mr. Cafritz's leadership, Cafritz Interests has grown steadily into a diverse, full-service real estate development company, owning as many as 120 properties representing a value of over $1.2 billion at one time. He has overseen the development of numerous commercial office buildings and thousands of residential properties. A pioneer in modern hotel management concepts, Mr. Cafritz was a pioneer in the development of the all-suite concept in Washington, DC and converted several traditional apartment buildings into full-service, extended-stay facilities. These operations include The River Inn, One Washington Circle Hotel, and The Virginian Suites, as well as the Windsor Hotel in Philadelphia and Comfort Suites in Chicago. Additionally, Modus Hotels is developing POD DC, which will be the first "micro-hotel" in the downtown business district in vibrant Penn Quarter. POD DC hotel is set to open in the Fall of 2016.
Mr. Cafritz with the team at Novus Residences is pioneering a dramatically new concept, e-lofts. e-lofts will begin by transforming vacant suburban office buildings to loft apartments and offices. These so-called, LIVE, LIVE-WORK and WORK loft spaces will be joined by attendant, unique communal activity spaces. The first e-lofts to open will be e-lofts Alexandria, in a 14-story, 240,000 sq ft building in the City of Alexandria. e-lofts Alexandria will engender 200 loft live/work spaces opening September 2016.
Milestone projects also under Mr. Cafritz's direction include the 850,000 square-foot Security West campus in Baltimore, MD. The complex, substantially renovated during the late 1990s, is leased entirely to the U.S. General Services Administration for use by the Social Security Administration and continues to be owned and operated by Cafritz Interests. The repositioning of Washington Harbour in Georgetown in 1988 and the first major commercial office development in Washington on a speculative basis after the real estate crash of 1990, 1775 Eye Street, in 1995 were initiatives directed by Mr. Cafritz.
Mr. Cafritz is also active in numerous professional, civic, and charitable organizations throughout the Washington region. He serves on the governing board of Management Leadership for Tomorrow, an organization that promotes applications by minorities in the major MBA programs; the Federal City Council; as a long-term board member of PEN Faulkner Foundation, which awards a major prize for fiction; on the Brooking Council; the Woodrow Wilson International Center for Scholars; and formerly on the Photographic Acquisition Committee of the Guggenheim Museum and the advisory committee of the Democratic Leadership Council. Mr. Cafritz is also a member of the Sterling Fellows at Yale University and the Aspen Institute Fellows.
Top